---
Technical tips to make your day in front of the computer just a little bit easier from Rocco, our official office greeter!
---
---
---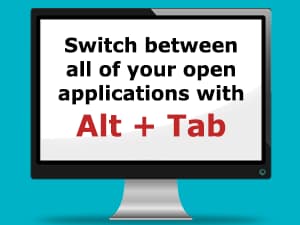 Rocco recommends pressing the Alt and Tab keys to quickly switch between all of your open computer applications.
---
---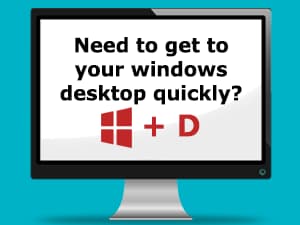 Rocco recommends using the Windows + D key to minimize all of your open applications and go to the desktop quickly.
---
---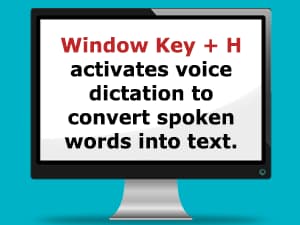 Rocco wants you to know your PC can convert your voice to text just like your smartphone. To activate it, press the Window key and H.
---
---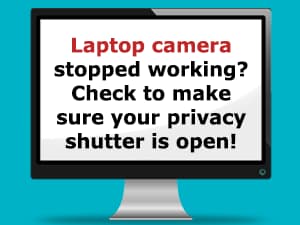 Did your laptop camera stop working? Rocco suggests making sure the privacy shutter (next to or above the camera) is open.
---
---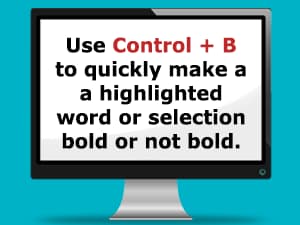 Rocco suggests using Control + B to change a highlighted word or selection to a bold font. The same trick works to undo a bold font.
---
---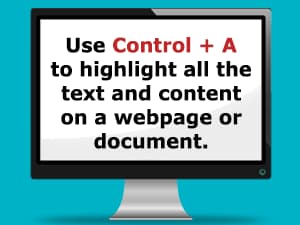 Rocco suggests using Control + A if you would like to highlight all the text or elements on a web page or document.
---
---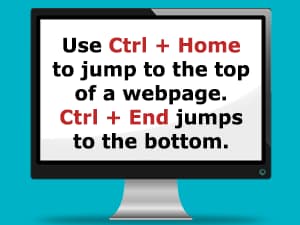 Rocco suggests pressing Control and the Home or End key to quickly jump to the top or bottom of a webpage, respectively.
---
---
Rocco suggests using the Print Screen button to quickly capture an image of your screen to paste into another application!
---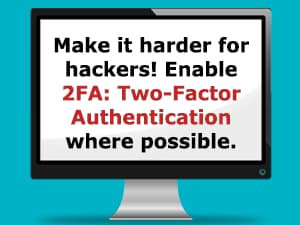 ---
Two-factor authentication adds an extra layer of security to online accounts and devices. Go beyond a password to protect yourself.
---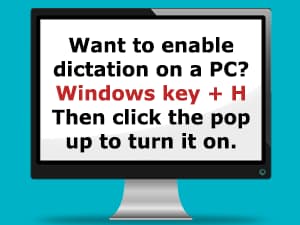 ---
To enable dictation on your PC, press the Window key + H and then follow the prompts. Dictation is also available on Mac too!
---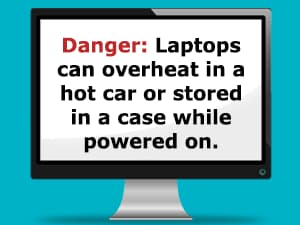 ---
Laptops present a dangerous fire hazard if left in a hot car or stored in a computer bag while powered on. Power off before storing!
---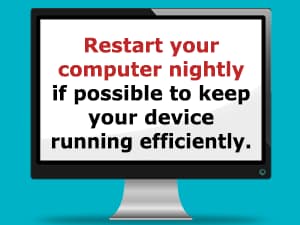 ---
Rocco strongly recommends restarting your computer often to keep your device performing efficiently. Nightly restart is best!
---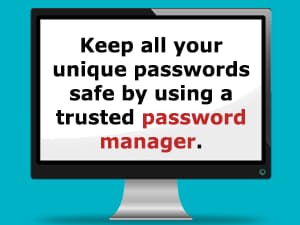 ---
Rocco strongly recommends creating a unique password for every login and storing them securely in a password manager!
---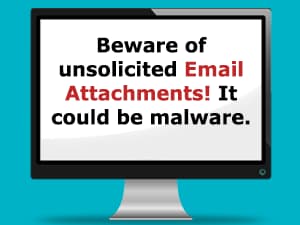 ---
Rocco strongly recommends you avoid opening unexpected email attachments, especially from senders you don't know!
---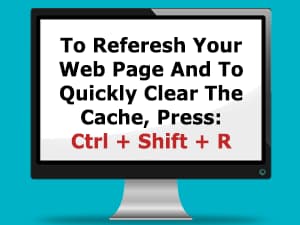 ---
To refresh a web page and to quickly clear your cache at the same time, Rocco suggests using Ctrl + Shift + R!
---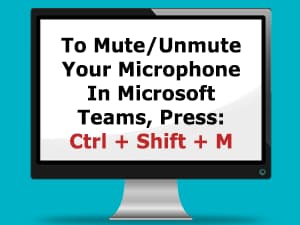 ---
In a Microsoft Teams meeting and need to quickly toggle your microphone on or off? Rocco suggests using Ctrl + Shift + M!
---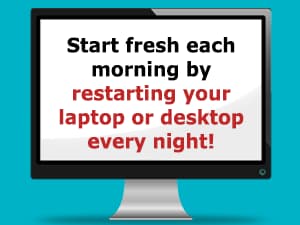 ---
If you can't restart your computer every night, Rocco recommends restarting at least once a week to help keep it running smoothly!
---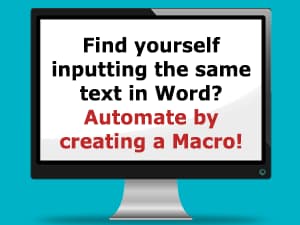 ---
Inputting the same text in Word? Repeating the same task in Excel? Rocco suggests using a macro to automate the process!
---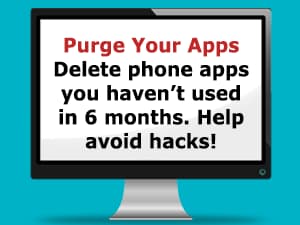 ---
If you haven't used an app in six months, delete it. Purge unused apps to help avoid vulnerabilities that hackers can exploit.
---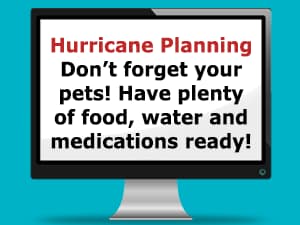 ---
Rocco wants to make sure your pets are ready too! Have plenty of food, water and any necessary medications on hand just in case!
---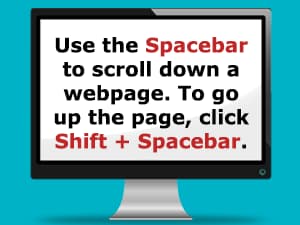 ---
Rocco suggests using the Spacebar to scroll a webpage without using your mouse. To go up the page: Shift + Spacebar.
---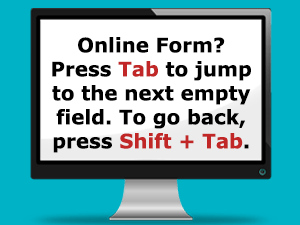 ---
Rocco suggests using the Tab key to quickly jump to the next empty field when filling out a form! To go back a field, use Shift + Tab.
---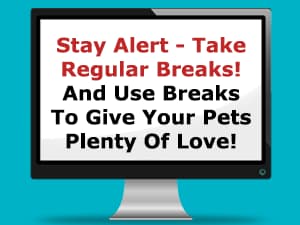 ---
When working from home, be sure to schedule regular breaks to keep you alert and free up time to give your pets more love!
---
---
---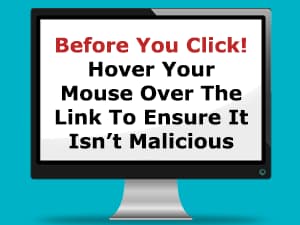 ---
Before you click on a link, make sure it is safe! Hovering your mouse over a link will show you where the link is really taking you.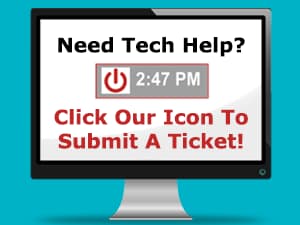 ---
Need tech support from you dedicated I.T. Team? Click the power symbol icon in your taskbar and then click Submit A Ticket!
---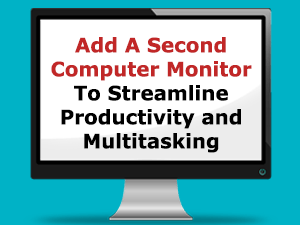 ---
Rocco suggests adding a 2nd computer monitor (or 5 more like our VP of Operations) for increased productivity and efficient multitasking!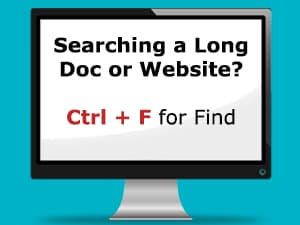 ---
Need to find a specific word or phrase on a long doc or website? Open the Find Panel in upper right corner of page:
PC: Ctrl + F | Mac: Cmd + F
---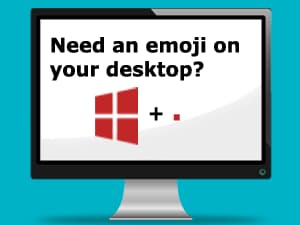 ---
Need to express yourself with an emoji from your PC or Mac? Access the emoji panel: 
PC: Window key + period key
Mac: Cmd + Shift + space bar
---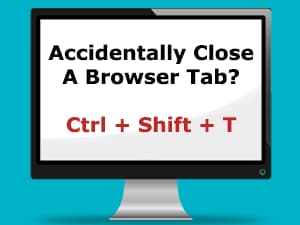 ---
Accidentally closed a browser tab? To reopen the closed internet tab,
PC: Ctrl + Shift + T
Mac: Cmd + Shift + T
---
---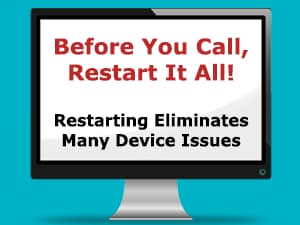 ---
Something not working? Before you call, restart it all! Restarting your computer or device can eliminate the need to create a support ticket.
---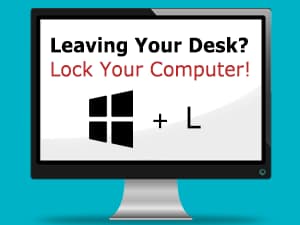 ---
Stepping away from your desk for even just a moment?
Lock Your Computer!
PC: Windows key + L
Mac: Ctrl + Shift + Power
---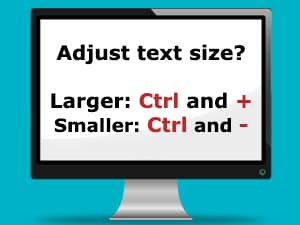 ---
Want to adjust text size on a webpage and other apps? 
PC: Larger Text: Ctrl and +
PC: Smaller text: Ctrl and –
Mac: Cmd and +/-
---
FREE Network Evaluation
Don't wait until it's too late to get the information you need to protect your business.
---
---
We Manage Your Technology...
You Manage Your Business!
---
---
You may be interested in these articles