---
Shoring Up the Weakest Link in Your Cyber Defense:
Your Employees!
---
We've been doing this for more than 15 years and we know a few things.
We know that close to 90 percent of successful data breaches happen because an uninformed or careless employee clicks on something they shouldn't.
And we know more than half of those employees use the same password over and over — and often it's the one they use to log into your network!
That's why network security is at the heart of everything that goes into Total Cloud.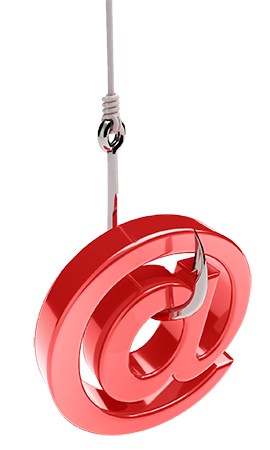 Realistic and regular phish testing helps your employees learn to spot a suspicious email and stay vigilant.
Comprehensive password management makes it harder for outsiders to gain access to your network.
Industry-leading virus and malware protection address dangerous zero-day vulnerabilities.
Hourly data snapshots take the sting out of ransomware.
Dark web scans keep your credentials from falling into the wrong hands and opening your network to attack.
---
We can assure you from experience there's no magic defense against cyber threats. However, the layered approach to information security at the core of Total Cloud goes a long way toward mitigating the cyber risks of the ever-connected workplace.
Security, performance, resiliency, education, and workplace transformation, all for a single monthly payment. That's Total Cloud.
Check out how Total Cloud transforms network management to include all the fundamentals plus Microsoft 365 optimization, staff education and training, and mobile device management.
Contact us today, and find out how to future-proof your data network with Total Cloud.
---
---
FREE Network Evaluation
The business and tech landscapes change fast. Is your network future-ready?
---
We Manage Your Technology...
You Manage Your Business!
---